VSAT, short for very small aperture terminal is a station which transmits
or receives signals from satellite transponders in the sky.
A VSAT can receive data, voice and video, excluding broadcast television.
A VSAT user needs a box to interface between the computer and the transceiver.
HAWA ELECTRONICS provides multitude of services regarding VSAT in Lebanon
such as installation, repair, maintenance and consultation.
A maritime VSAT system consists of an above deck unit (ABU) and a below deck unit (BDU).
The ABU is an antenna and a transceiver with tracking required due to the moving vessel.
The BDU is the control unit (or box) situated indoors which controls the antenna.
GPS Guided Marine Satellite Reception
HAWA ELECTRONICS will install any kind of GPS in your boat or yacht to safely
and accurately measure the vessel's location and route.
GPS receivers will receive signals from satellites to determine the boat's
location. The more signal it receives, the more accurate the location and data.
Dual channel receivers are the most accurate.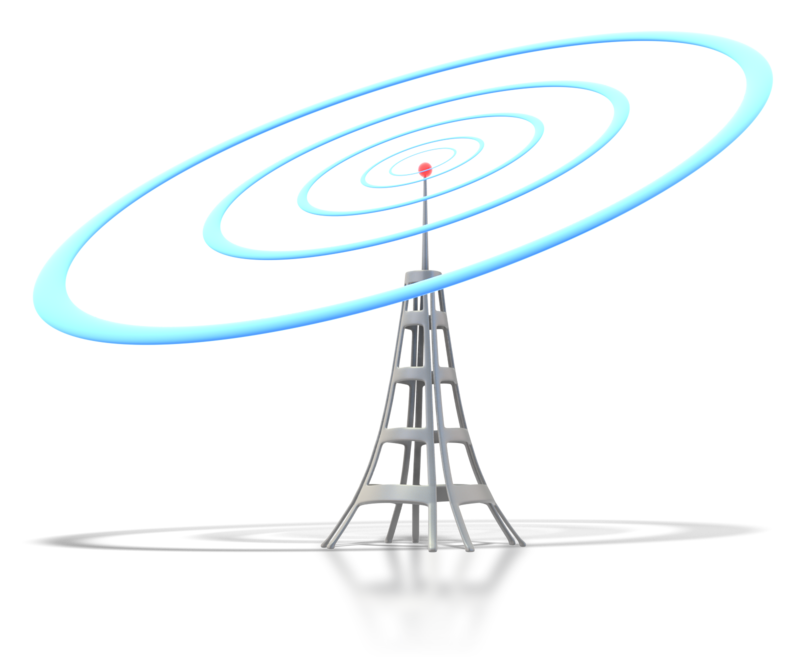 HAWA ELECTRONICS offers installation antennas for receive only feeds and others, as well as antennas for transmitter TV station and feeds.
HAWA ELECTRONICS offers installation and operation of SNG (Satellite News Gathering).
Microwave Link is a system of communication between devices
using the microwave frequency.
It is broadband, which means it can handle large amount of data.
Microwaves are not affected by weather, fog or rain, but is affected
by solid obstacles such as walls.
A simple Microwave link consists of a transmitter, a transmission line,
an antenna and a receiver.
A microwave signal is capable of sending any electronic information such
as images, radio, TV, text etc.
HAWA ELECTRONICS will install, repair, and maintain any Microwave Link
in Lebanon. You can consult us anytime.
WiMAX uses various devices to provide portable mobile broadband
connectivity across cities and countries. It also provides VoIP and IPTV
services as well as Internet connectivity. It is a wireless alternative
to cable and DSL for broadband access.
HAWA ELECTRONICS offers WiMAX installation in Lebanon.
Let's talk.
+961 9 900696
+961 3 716916
Lebanon Jounieh Ghadir
Mar Fouka street Hawa Building